Our in-shop offers are aimed exclusively at merchants, traders, freelancers and legal entities under public law. These items are not for sale to consumers. Are you a reseller? register now
VIA Induction handset with loop driver – set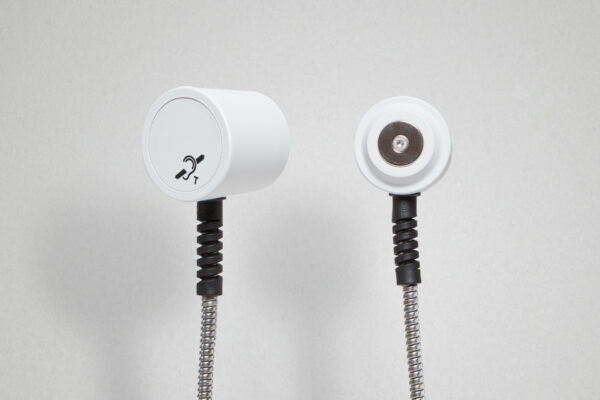 Handset Induction with auto-start function.
Handset made from injection-moulded, glass fibre-reinforced polyamide, 1.25 m metal protective tubing, 2,40 m connection cable with open ends.
Included in delivery: VIA Induction handset with integrated reed switch, magnetic wall-mount, aluminium strain relief clamp with screws to be fixed on the rear side of the installation wallbase, Induction loop amplifier plus power supply, audio adapter cable, assembly instructions. Please note a minimum mounting height of 130 cm from ground to handset holder to avoid damage to the handset and to the ground.
Quantity discounts with orders from 10, 20 or 30 pieces of the same product. Your discount will be shown on the cart after opening a customer account.
Are you a reseller? Please register yourself in your customer account.
545.00 €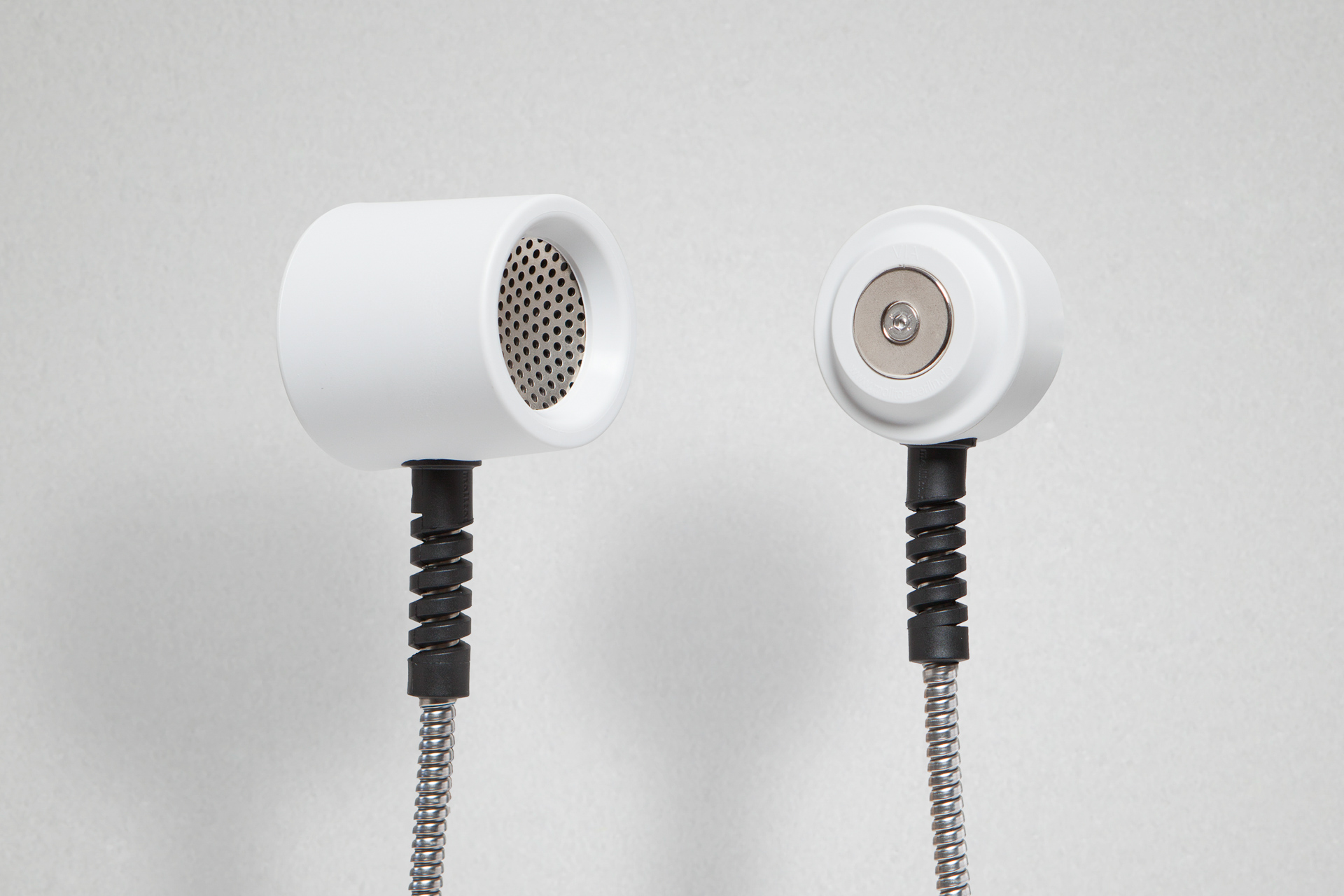 Technology
The VIA Induction Handset has a high-quality technical interior which has already proven itself worldwide with its excellent sound quality and durability. The induction VIA ensures a defined and locally limited inductive field. After the required calibration, the device meets the requirements of the performance standard DIN EN 60118-4.
Material
The VIA housing is made locally using a low-waste, injection-moulding process of a reinforced fibre-glass polyamide. It is also possible to order a customised version made of Hytrel®, a robust soft plastic that is suitable for outdoor use.
VIA' s design is slim and stylish which allows the technical device to blend into its surroundings.
Service
As a manufacturer, molitor offers short delivery times, in-house repair services and a two-year guarantee. As an additional service we also offer the necessary calibration in order to meet the DIN performance standard EN 60118-4.