Our in-shop offers are aimed exclusively at merchants, traders, freelancers and legal entities under public law. These items are not for sale to consumers. Are you a reseller? register now
Outdoor loudspeaker system eMOTUS5OD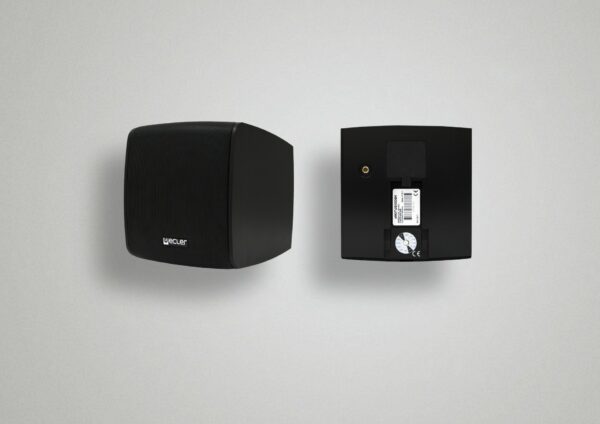 The eMOTUS5OD cabinet was developed for outdoor installation in gardens, parks, urban spaces, theme parks, and sports complexes. This compact and professional speaker is easy to use, and has full IP65 protection against dust and water jets from any direction. The ports are located behind a rubber cover.
A special feature of the speaker is that it allows either high or low impedance operation, thanks to the power selector switch.
The nominal impedance of 8 ohms ensures lossless transmission of audio signals over short distances, while the 100 V technology allows multiple speakers to be connected to a single system.
The speakers are available in white and black, and come with a wall bracket and a steel security cable.
5"
151.00 €
delivery time: upon request
Power output
40 W RMS / 80 W peak
Impedance
8 Ω
Power selector switch
30 W / 15 W / 7.5 W / 3.75 W @ 100 V & 8 Ω
15 W / 7.5 W / 3.75 W / 1.8 W @ 70 V & 8 Ω
Frequency response (-10dB)
75 Hz–20 kHz
Structure
aluminum grill, ABS enclosure
Dimensions (without accessories)
173 × 181 × 180 mm (W × D × H)
Weight
2.2 / 2.5 kg (with/without wall bracket)