Our in-shop offers are aimed exclusively at merchants, traders, freelancers and legal entities under public law. These items are not for sale to consumers. Are you a reseller? register now
Media Player 4K Light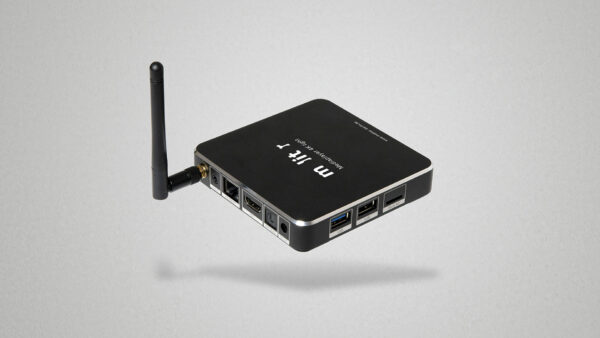 The 4K UHD Player automatically plays back content in high resolution (4K UHD).
The box is easy to use and does not require manual control as it automatically starts and plays in a loop as soon as it is switched on. It is the smallest 4K Android TV box.
Other features include:
– Plug-and-play function
– Seamless and endless content playback
– No network or WiFi connection required
Supplied with:
– Mini 4K Media Player
– 100-240V power supply
– AV cable
– HDMI cable
– IR Remote Control
– User Manual
Quantity discounts with orders from 10 or 20 pieces of the same product. Your discount will be shown on the cart after opening a customer account. Are you a reseller? Please register yourself in your customer account.
from 389.00 €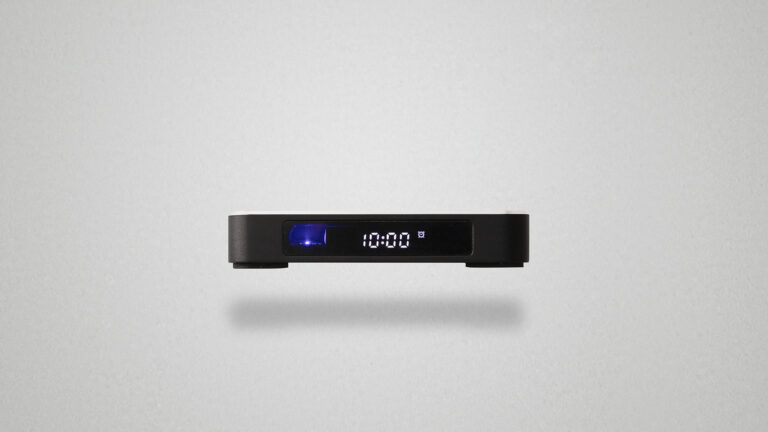 Power supply:
5 V DC
Supported Storage Devices:
SDHC memory card, USB stick, up to 64 GB
Formatting:
FAT, FAT32, NTFS
Outputs:
HDMI 2.0, Analogue Video and Stereo Audio via 3.5mm Jack (TRRS)
Inputs:
Ethernet (RJ-45), USB 3.0, USB 2.0
Video formats:
MP4, MOV, WMV, MKV, AVI
Audio formats:
MP3, WAV, AAC
Accessories:
5 V-power supply, 100–240 VAC; Wireless Antenna
Power supply:: 5 V DC Supported Storage Devices:SDHC memory card, USB stick, up to 64 GB Formatting: : FAT, FAT32, NTFS Outputs: : HDMI 2.0, Analogue Video and Stereo Audio via 3.5mm Jack (TRRS)