Our in-shop offers are aimed exclusively at merchants, traders, freelancers and legal entities under public law. These items are not for sale to consumers. Are you a reseller? register now
USO Handset metallic designs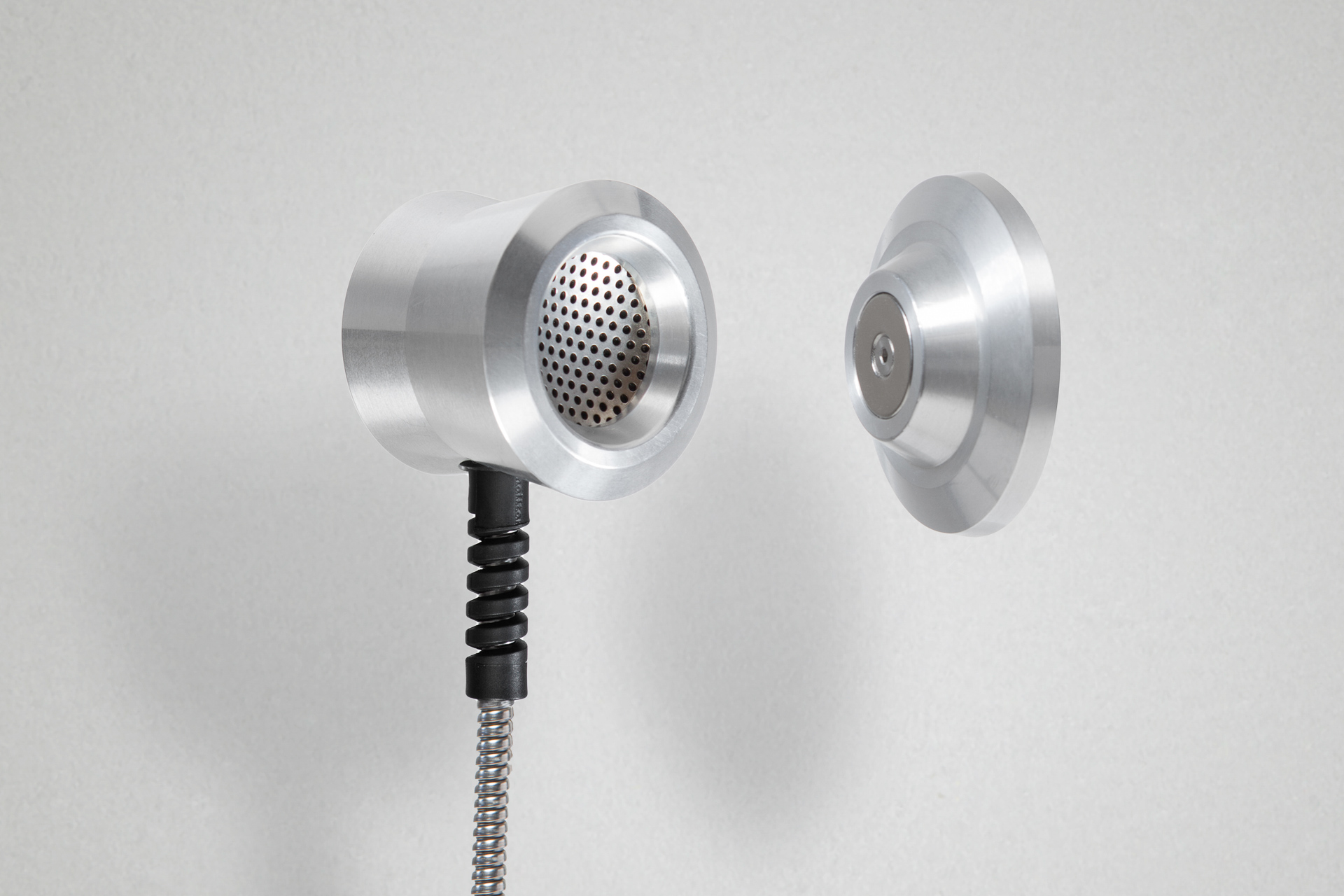 Handset with auto-start function.
Standard handset with magnetic wall mount. 1.25 m metal protective tubing, 2 m connection cable with open ends.
Custom designs available in a variety of colours and materials:
– Natural aluminium
– Anodised aluminium in 20 different colours
Included in delivery: USO with integrated reed switch, magnetic wall-mount, aluminium strain relief clamp with screws to be fixed on the rear side of the installation wallbase, cabling, assembly instructions.
Quantity discounts with orders from 10,20 or 30 pieces of the same product. Your discount will be shown on the cart after opening a customer account.
Are you a reseller? Please register yourself in your customer account.
Custom designs cannot be exchanged.
from 376.00 €
delivery time: upon request
Magnetic holder
The handset is held in its magnetic base. It can be removed in all directions and easily finds back into its right place. In addition to an optimised version of the USO handset for use on walls, a special table version with cable return is also available.
Auto-start function
The built-in magnetic switch (reed contact) starts the sound or video clip automatically when the handset is picked up and also ends automatically when it is put back in place
Design
USO has a robust and stylish design which moves the impression of a handset as technical device into the background.
Technical information
USO features high-quality, great sound, and has been tested thousands of times across the world.
As an additional option it is made with a switch for the user to choose between two languages or different audio clips.
Material
The USO handset base is made from a pleasant to touch PVC synthetic material. The standard colours are black (RAL 9017), dark grey (RAL 7024) and white (RAL 9003). The cable is available in various lengths and it is particularly durable thanks to the flexible steel tube.
Service
molitor offers short delivery times, its own repair service, custom-made products and a two-year guarantee.