Our in-shop offers are aimed exclusively at merchants, traders, freelancers and legal entities under public law. These items are not for sale to consumers. Are you a reseller? register now
VIA Handset Antiviral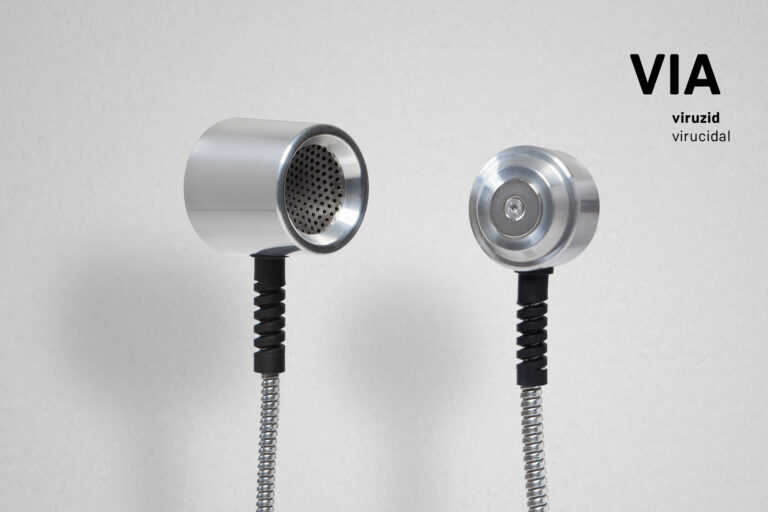 VIA handset, aluminium with antiviral coating
Antiviral handset with auto-start function
Material: Coated aluminium
Colour: Aluminium silver
The image resembles the coated version – no original photo.
Aluminium handset and magnetic wall mount
Metal protective tubing 1.25 m, connection cable 2.4 m with open ends
The VIA handset is made of aluminium with an antimicrobial and antiviral coating. The nano silver in the material prevents viruses from attaching to the host cell.
Included in delivery: VIA with integrated reed switch, magnetic wall-mount, aluminium to protect aluminium strain relief clamp with screws to be fixed on the rear side of the installation wall base, cabling, assembly instructions.
Quantity discounts with orders from 10, 20 or 30 pieces of the same product. Your discount will be shown on the cart after opening a customer account.
Are you a reseller? Please register yourself in your customer account.